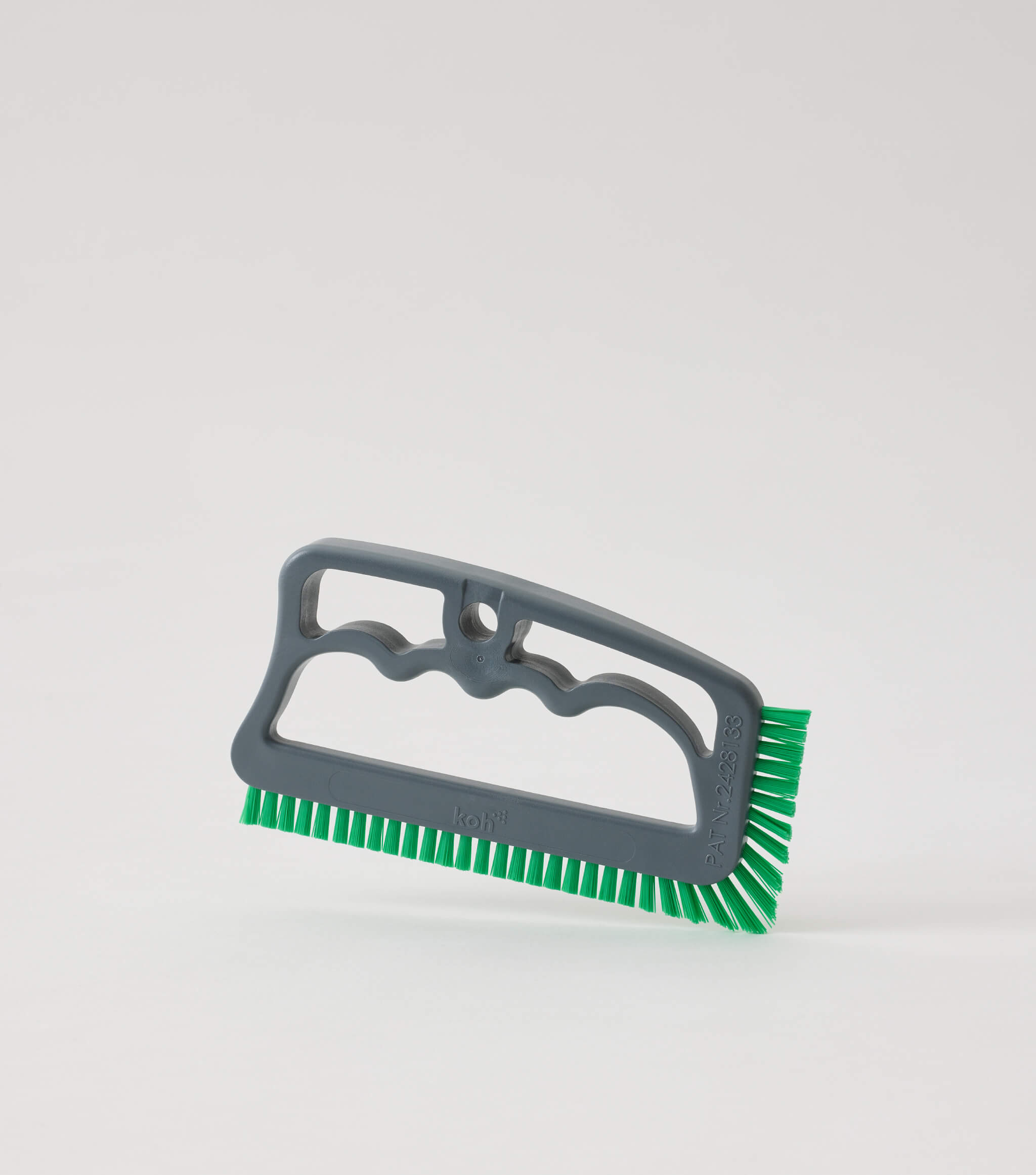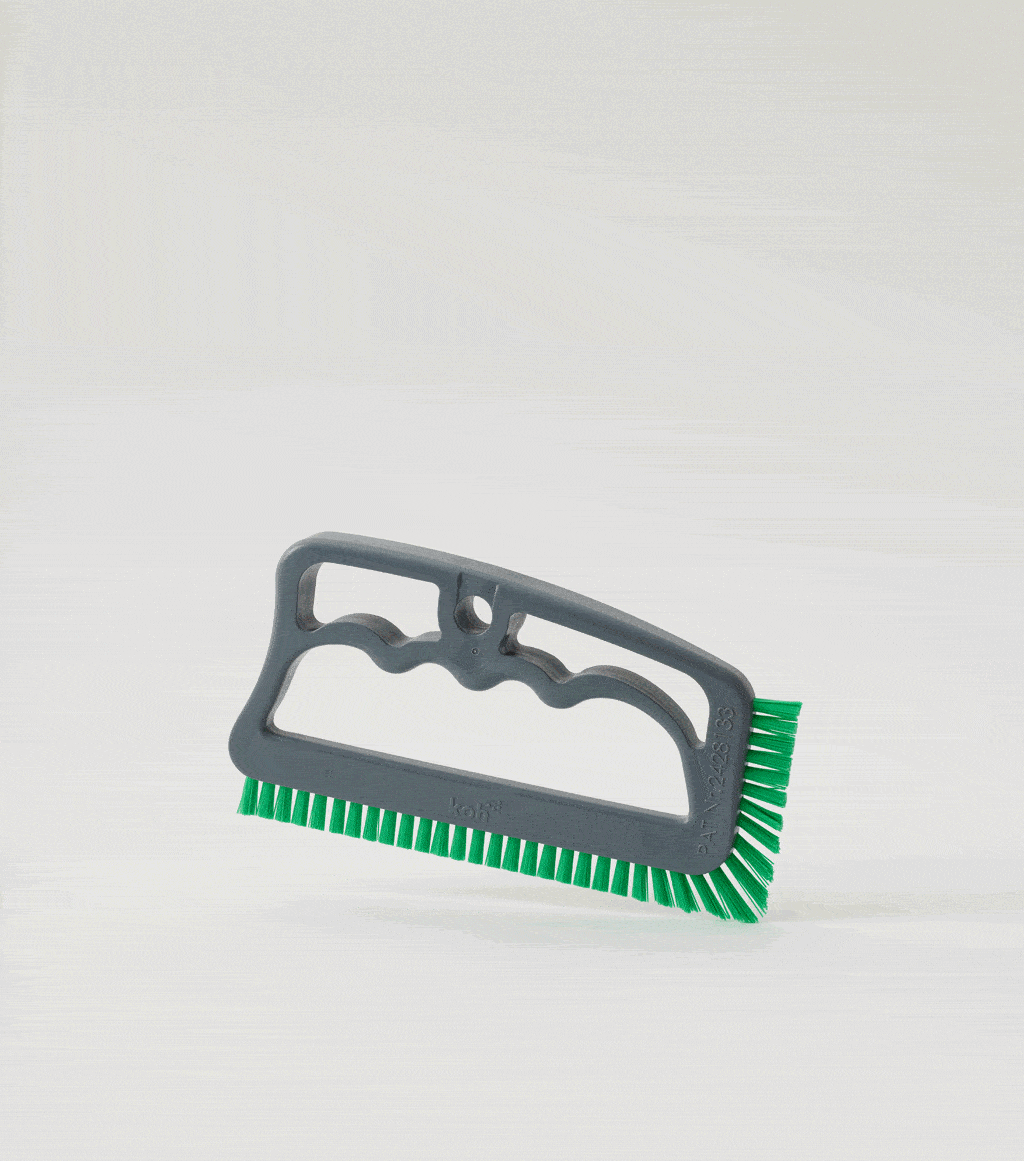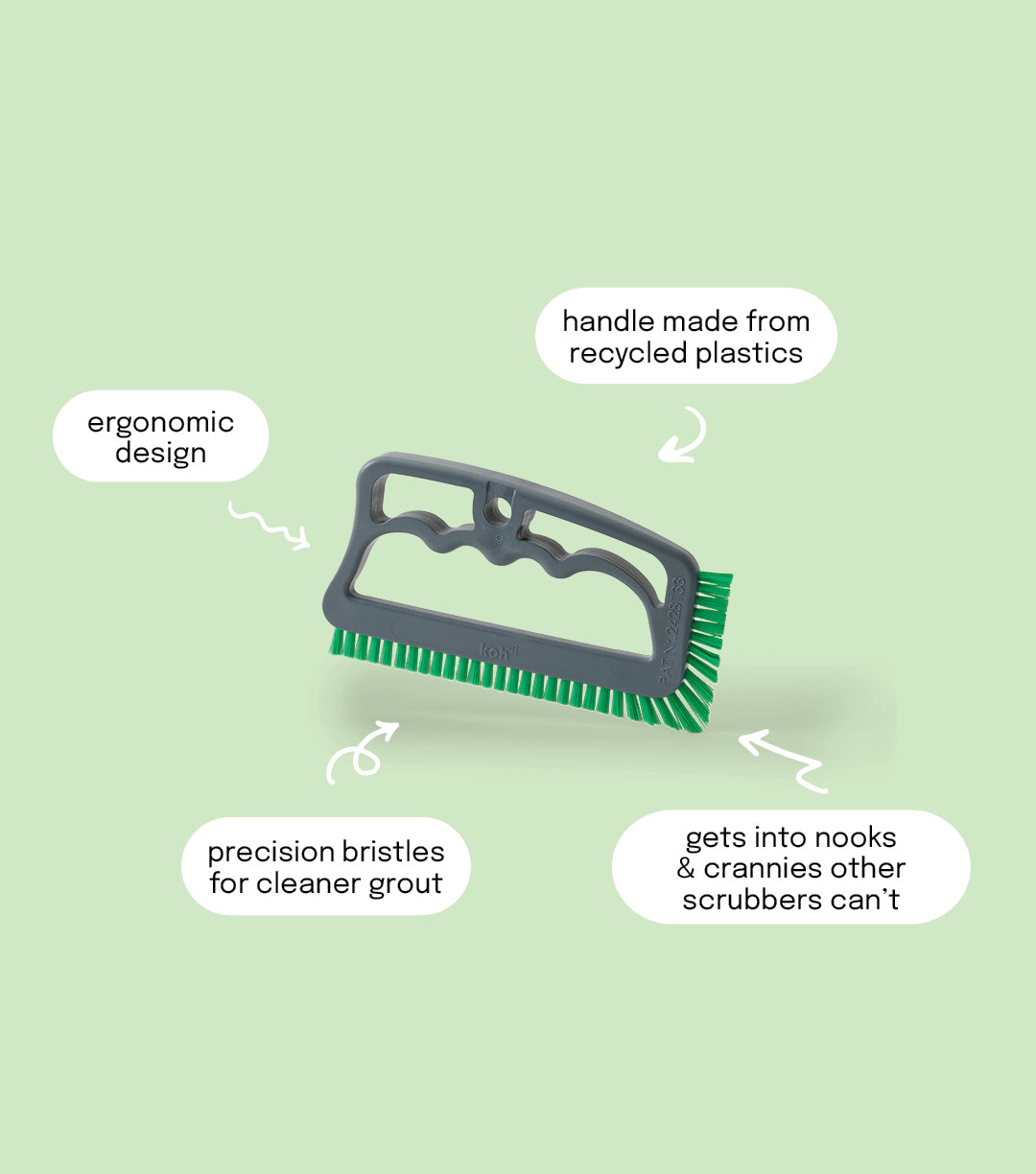 Sold outSave 20%
Grout Brush
We plant one tree for every Koh order, which really adds up!
Over 100,000 verified reviews and counting with 4.7/5 average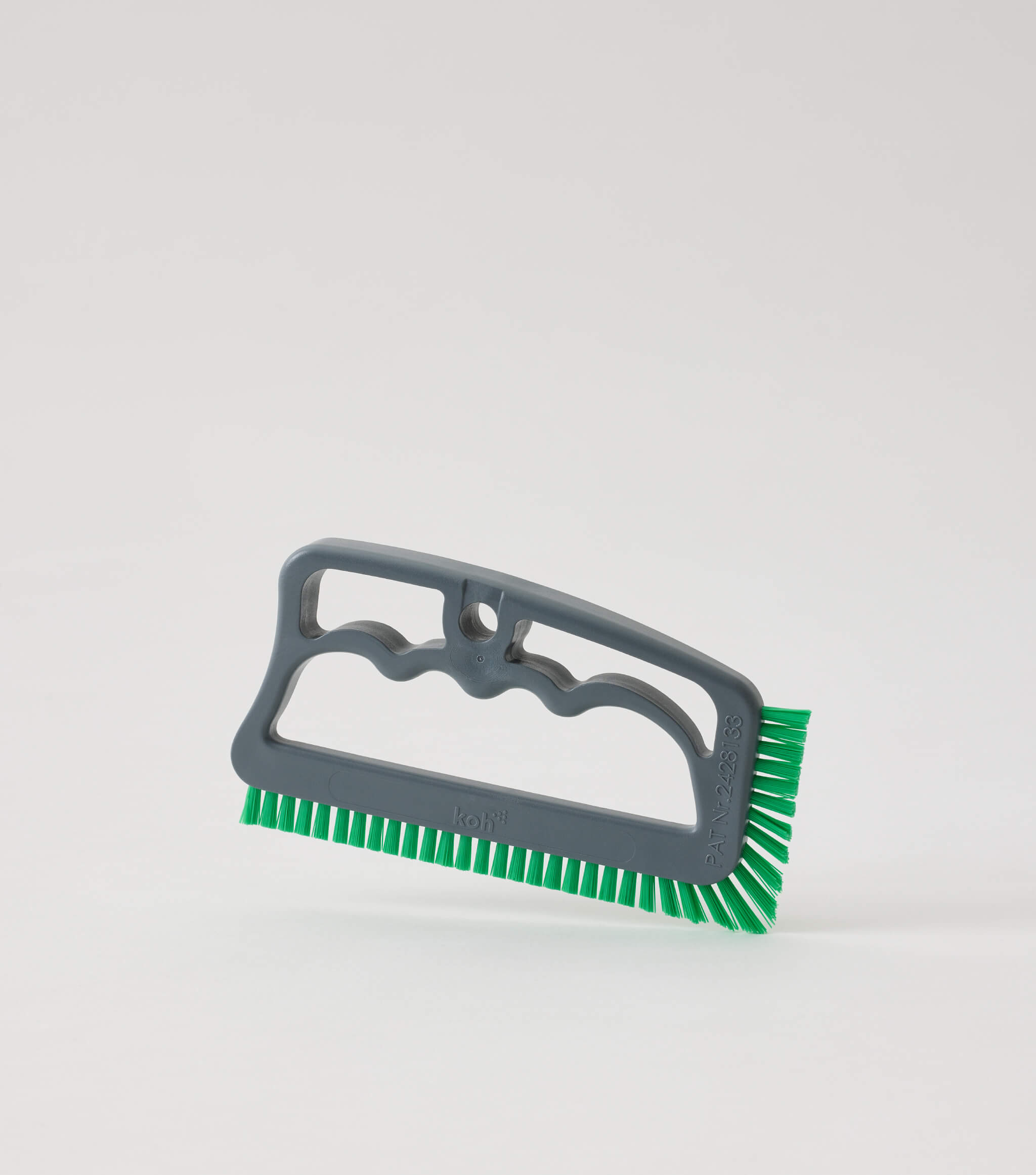 NO ANIMAL TESTING
ECO CERTIFIED
ALLERGY FRIENDLY
KERBSIDE RECYCLABLE
NO SMELL
NO NASTIES
REFILLABLE
PLANET FRIENDLY
TREE PLANTING
Effortless precision grout cleaning across your entire home.
Grout Brush is ergonomically designed to make grout cleaning effortless for both left and right handers.

Grout Brush is a better choice for our environment, eliminating the need for harsh chemicals and is made from recycled plastics (handle) and reclaimed bristles.
Scrub stronger and faster with precision bristles that work directly in the grout joint. Grout Brush is also handy for anywhere you have a joint like the space between your sink and benchtop, window sills, door runners and even fridge seals!
Sustainability and environment

Grout Brush is made from recycled materials, the handle is recycled plastic and the bristles are manufacturing waste that otherwise would have been discarded.

Designed to give you a better clean without chemical nasties, use the Grout Brush with our Universal Cleaner.
Grout Brush is made from strong, long-lasting recyclable HDPE and reclaimed nylon bristles.
30 Day Money Back Promise

We're sure you'll love our product. But if you don't, send it back within 30 days of delivery, and we'll refund it.
This product has no reviews yet.