NO ANIMAL TESTING
ECO CERTIFIED
ALLERGY FRIENDLY
KERBSIDE RECYCLABLE
NO SMELL
NO NASTIES
REFILLABLE
PLANET FRIENDLY
TREE PLANTING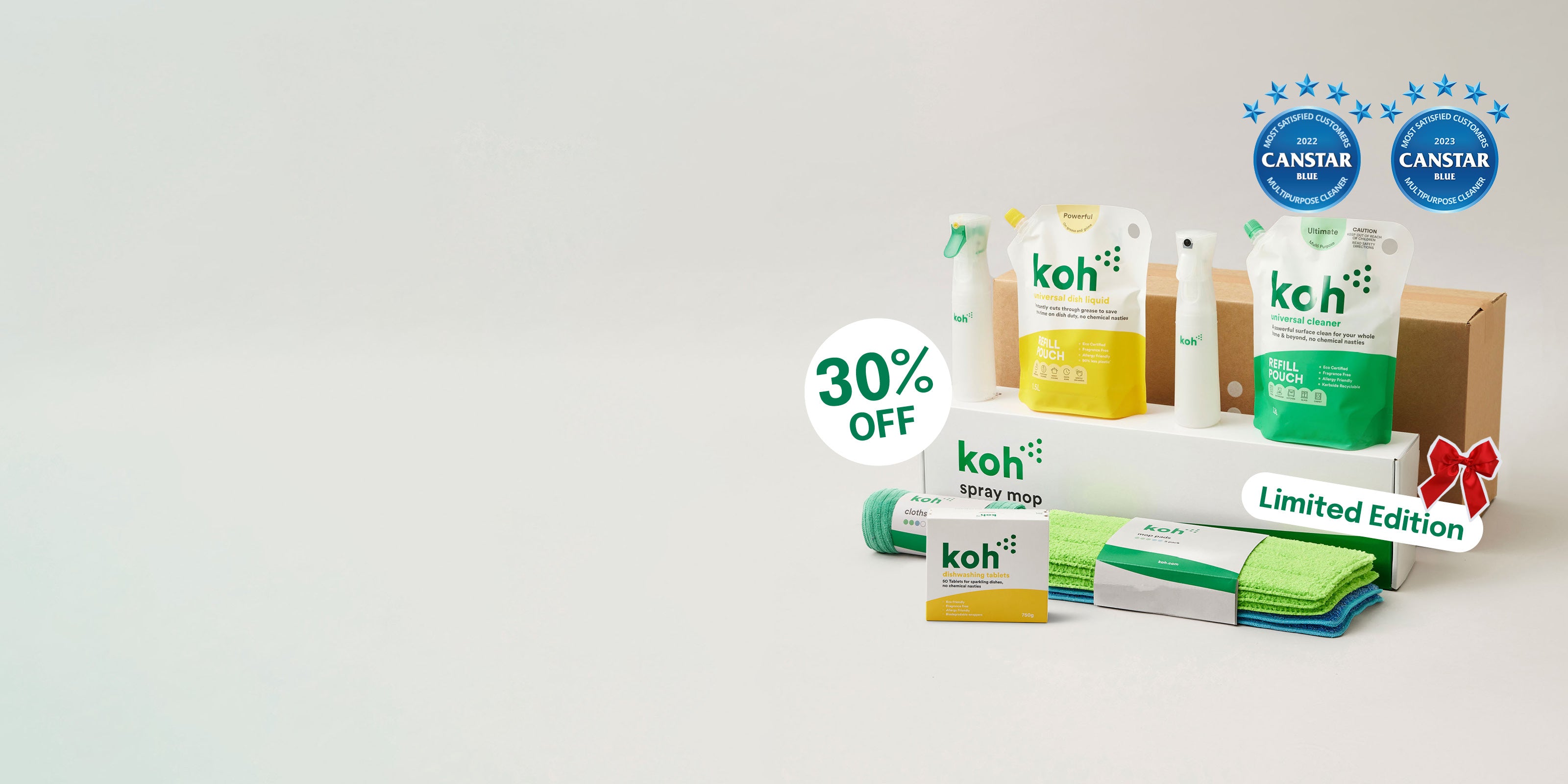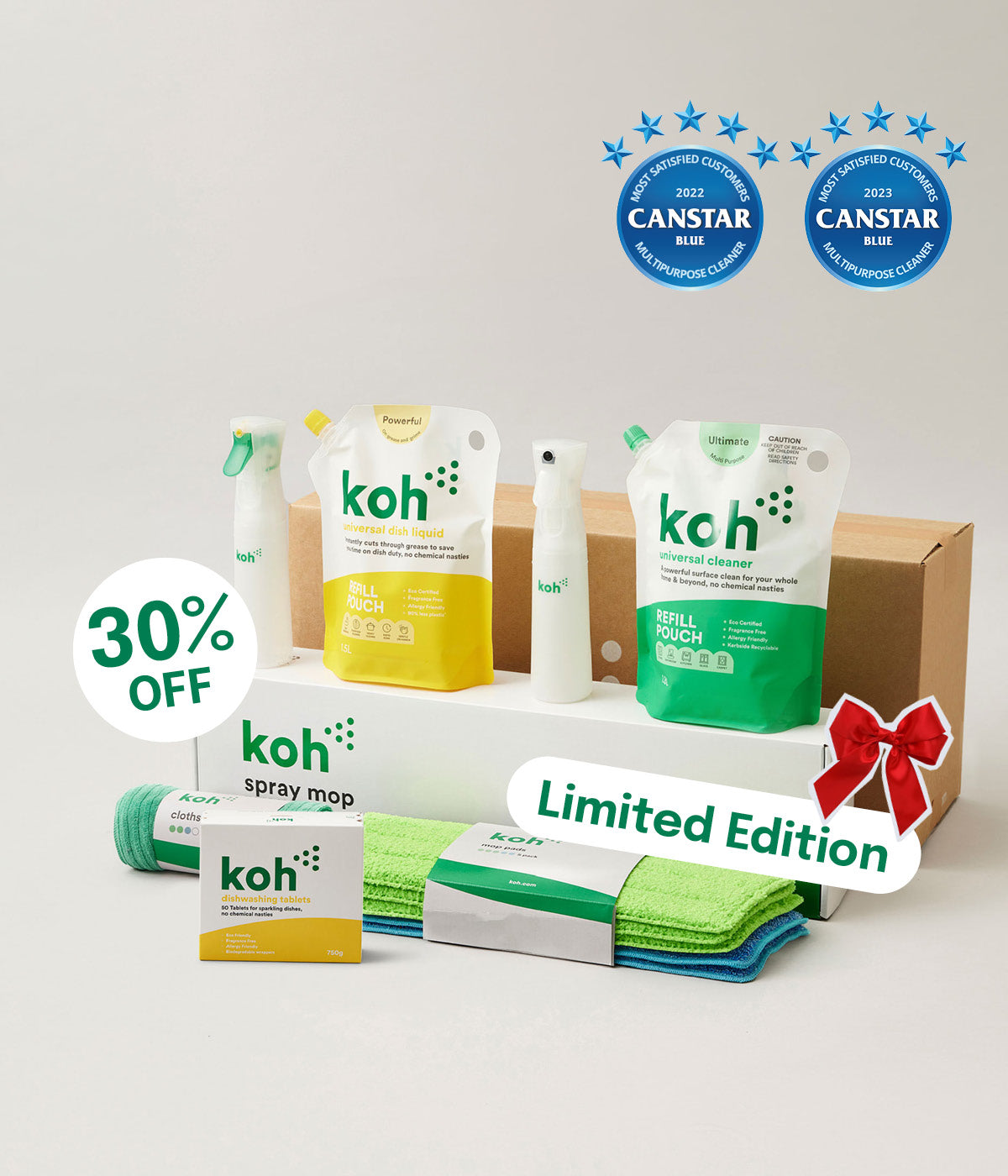 Universal Dish Liquid & Foamer
Cut through grease and grime in seconds with our innovative formula.
Universal Cleaner & Atomiser Spray Bottle
One product to replace over 20, clean every surface in your home and beyond.
Spray Mop and Mop Pads
Clean, dry floors in secondswith our best-selling Spray Mop with 5 high quality reusable pads.
Universal Cloths
Professional grade reusable cloths to clean deeper with Universal Cleaner.
Dish Tablets
50 Tablets free from nasties so you can breeze through the post-meal cleanup.
Xmas Entertainer Kit
Everything you need to clean up before or after guests this festive season!
Shop the kit
Read more
Always recommend this
This product never fails to amaze me! Have never experienced a product that wows everyone I've recommended it to!
Game Changer
Super quick and easy, especially having to mop after every meal my toddler has.
Love it!
Love the Dish cleaner just as much as the original Koh Cleaner
Fantastic
Actually removed hard water stains I've been trying to get rid of for ages.
WOW
Oh wow wow & wow! Why did I wait so long to purchase these products? I'm beyond impressed
Get Started with a Kit
View all
Save 20%
Save 20%
Save 20%
Safer for your home, better for our planet.
Follow us on Instagram for tips & tricks


NO ANIMAL TESTING
ECO CERTIFIED
ALLERGY FRIENDLY
KERBSIDE RECYCLABLE
NO SMELL
NO NASTIES
REFILLABLE
PLANET FRIENDLY
TREE PLANTING