Sold outSave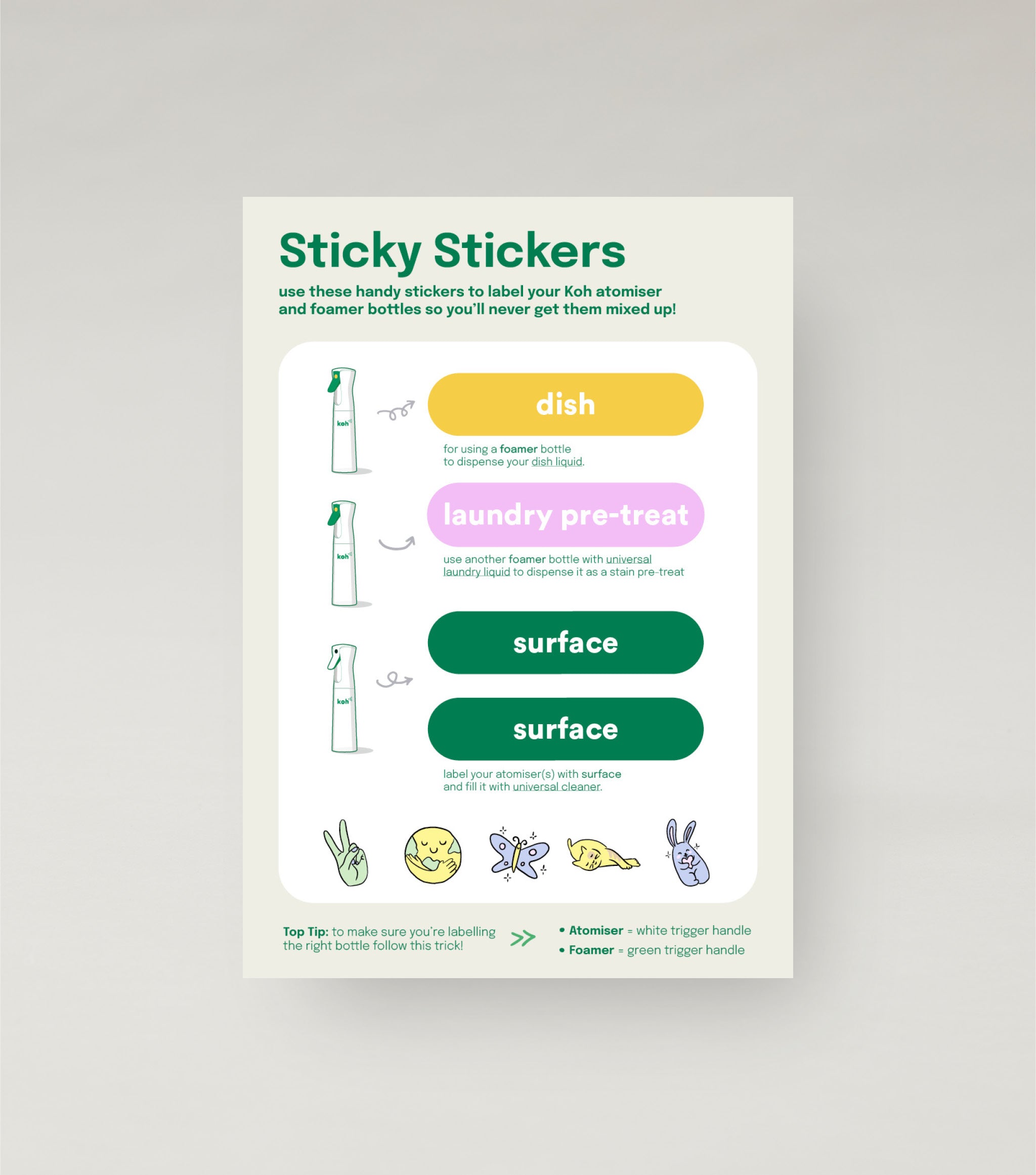 Very Helpful Stickers
We plant one tree for every Koh order, which really adds up!
Over 100,000 verified reviews and counting with 4.7/5 average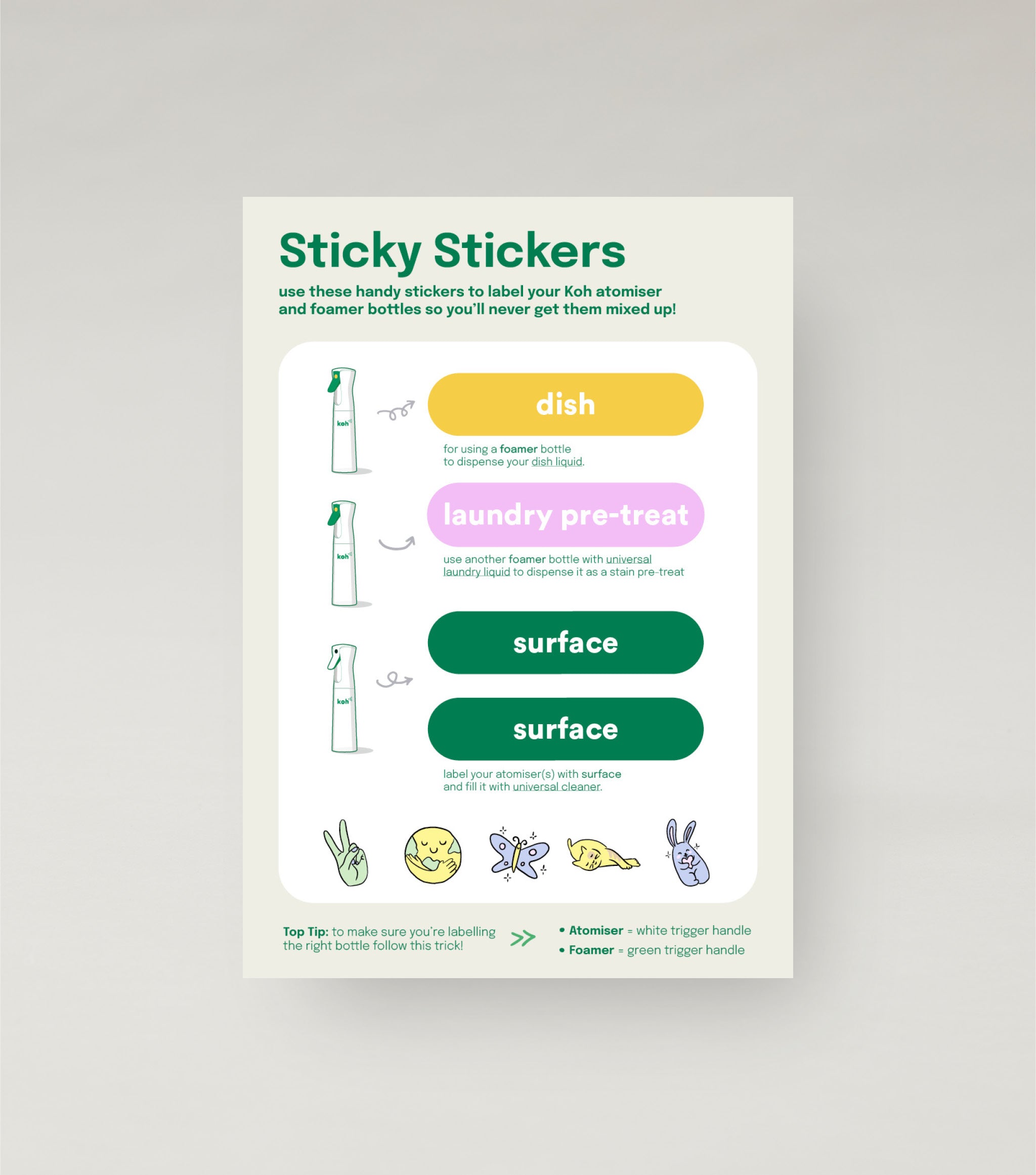 NO ANIMAL TESTING
ECO CERTIFIED
ALLERGY FRIENDLY
KERBSIDE RECYCLABLE
NO SMELL
NO NASTIES
REFILLABLE
PLANET FRIENDLY
TREE PLANTING
Very helpful sticker sheet to label your Atomisers and Foaming Bottles so you'll never get them mixed up again!
Each sticker sheet has:

2 x Surface stickers to label your Atomiser Bottles for Universal Cleaner
1 x Dish sticker to label your Foamer Bottle for Dish Foam Liquid
1 x Laundry Pre-Treat sticker to label your Foamer Bottle for Universal Laundry Liquid as a stain pre-treater

Plus 5 x bonus Koh illustration stickers so you can decorate til your heart's content!
Make sure your bottle is clean and dry, then peel off a sticker and place it in your desired spot and smooth over a few times to make sure it has adhered properly. We suggest waiting a few hours or more before using it in wet areas to ensure the sticker's adhesion isn't compromised.
Sustainability and environment

With our reusable and refillable bottles and tools we're helping to eliminate single use plastic and giving you a safer, better way to clean.
30 Day Money Back Promise

We're sure you'll love our product. But if you don't, send it back within 30 days of delivery, and we'll refund it.
NO ANIMAL TESTING
ECO CERTIFIED
ALLERGY FRIENDLY
KERBSIDE RECYCLABLE
NO SMELL
NO NASTIES
REFILLABLE
PLANET FRIENDLY
TREE PLANTING