Sold outSave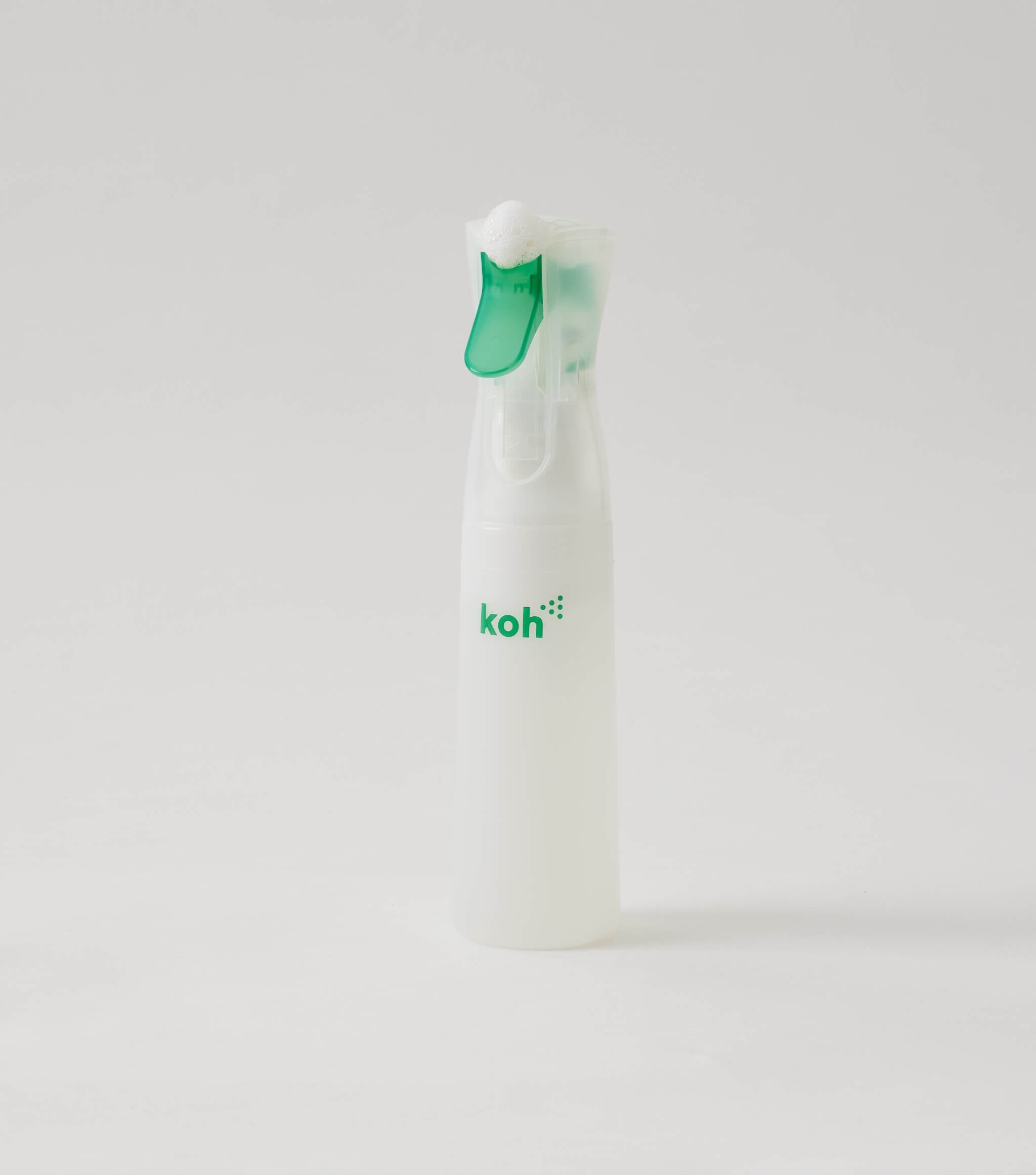 Foaming Spray Bottle
We plant one tree for every Koh order, which really adds up!
Over 100,000 verified reviews and counting with 4.7/5 average100k+ Reviews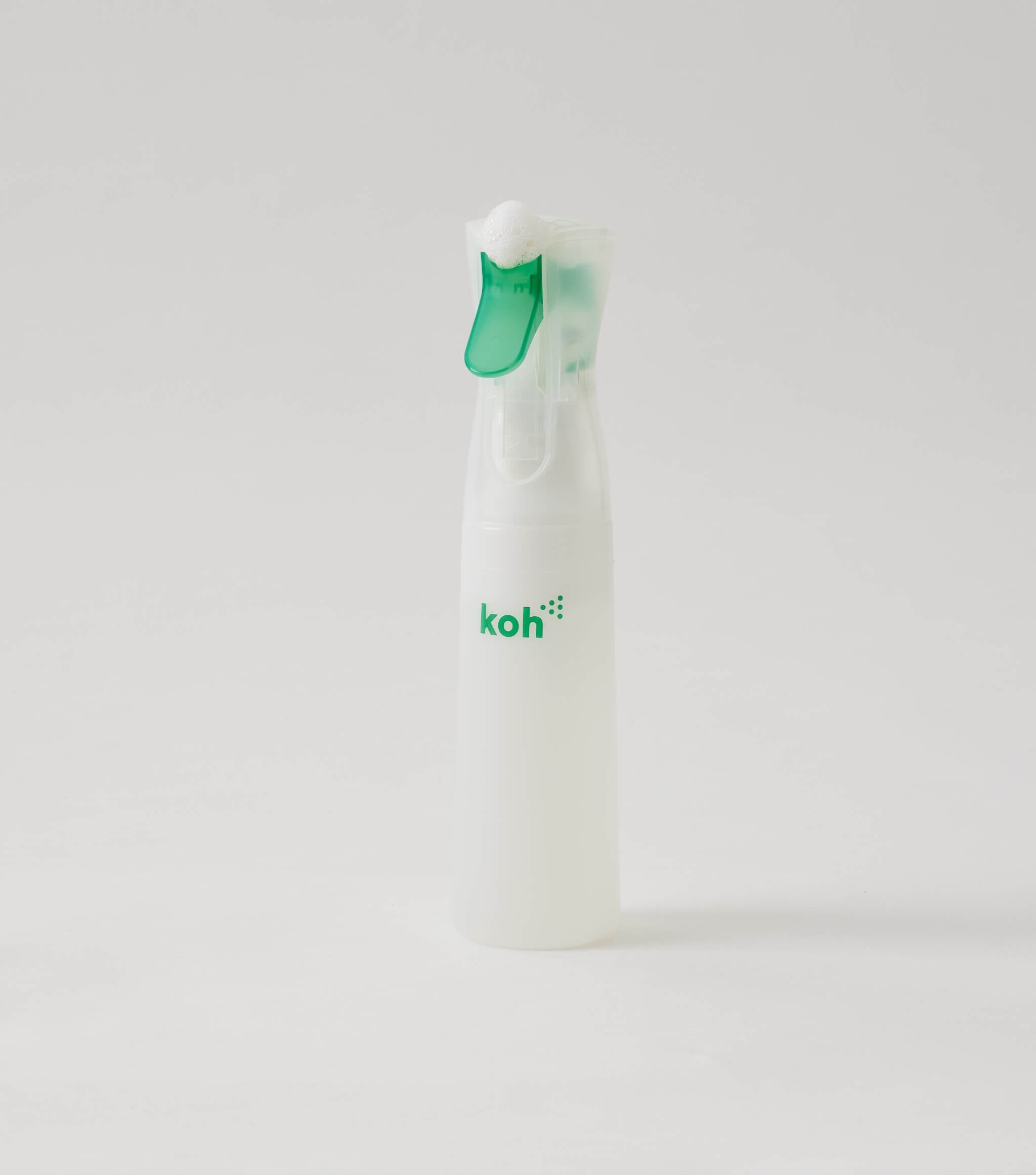 NO ANIMAL TESTING
ECO CERTIFIED
ALLERGY FRIENDLY
KERBSIDE RECYCLABLE
NO SMELL
NO NASTIES
REFILLABLE
PLANET FRIENDLY
TREE PLANTING
Reusable foaming spray bottle for effortless application of Dish Foam Liquid for dish duty or Universal Laundry Liquid as a pre-treat.
Use the Foaming Spray Bottle with your Universal Dish Liquid for a fuss-free dish clean, or with Universal Laundry Liquid as a stain pre-treat.

Separate bottles must be used for Dish and Laundry.

The Foaming Spray Bottle is reusable and refillable with a single bottle replacing up to 100 x 500mL single-use plastic trigger sprayers.

Please note: this product is supplied empty.
For dishes:
Foaming Spray Bottle spreads Universal Dish Liquid more evenly for an effective clean as it foams on contact, so there's no need to work up suds in a sink full of water.

For laundry:
Use to dispense Universal Laundry Liquid onto stains before washing as a pre-treat. To use, spray onto stains, rub and wait 5-10 mins and wash as normal.

Separate bottles must be used for Dish and Laundry, for safety reasons.
Sustainability and environment

Foaming Spray Bottle is refillable and reusable. It is designed to be used with our Dish Foam Liquid & Universal Laundry Liquid refill pouches which are 100% kerbside recyclable.

Designed to be reused with a lifetime of 50,000 trigger pulls, which is over 10x more durable than typical refill sprayers that usually only last for around 3,000 sprays (not all reusable trigger spray bottles are made equal).

With our reusable and refillable spray bottles and tools we're helping to eliminate single use plastic and giving you a safer way to clean.
Foaming Spray Bottle is made from strong, long-lasting recyclable HDPE.
30 Day Money Back Promise

We're sure you'll love our product. But if you don't, send it back within 30 days of delivery, and we'll refund it.
NO ANIMAL TESTING
ECO CERTIFIED
ALLERGY FRIENDLY
KERBSIDE RECYCLABLE
NO SMELL
NO NASTIES
REFILLABLE
PLANET FRIENDLY
TREE PLANTING