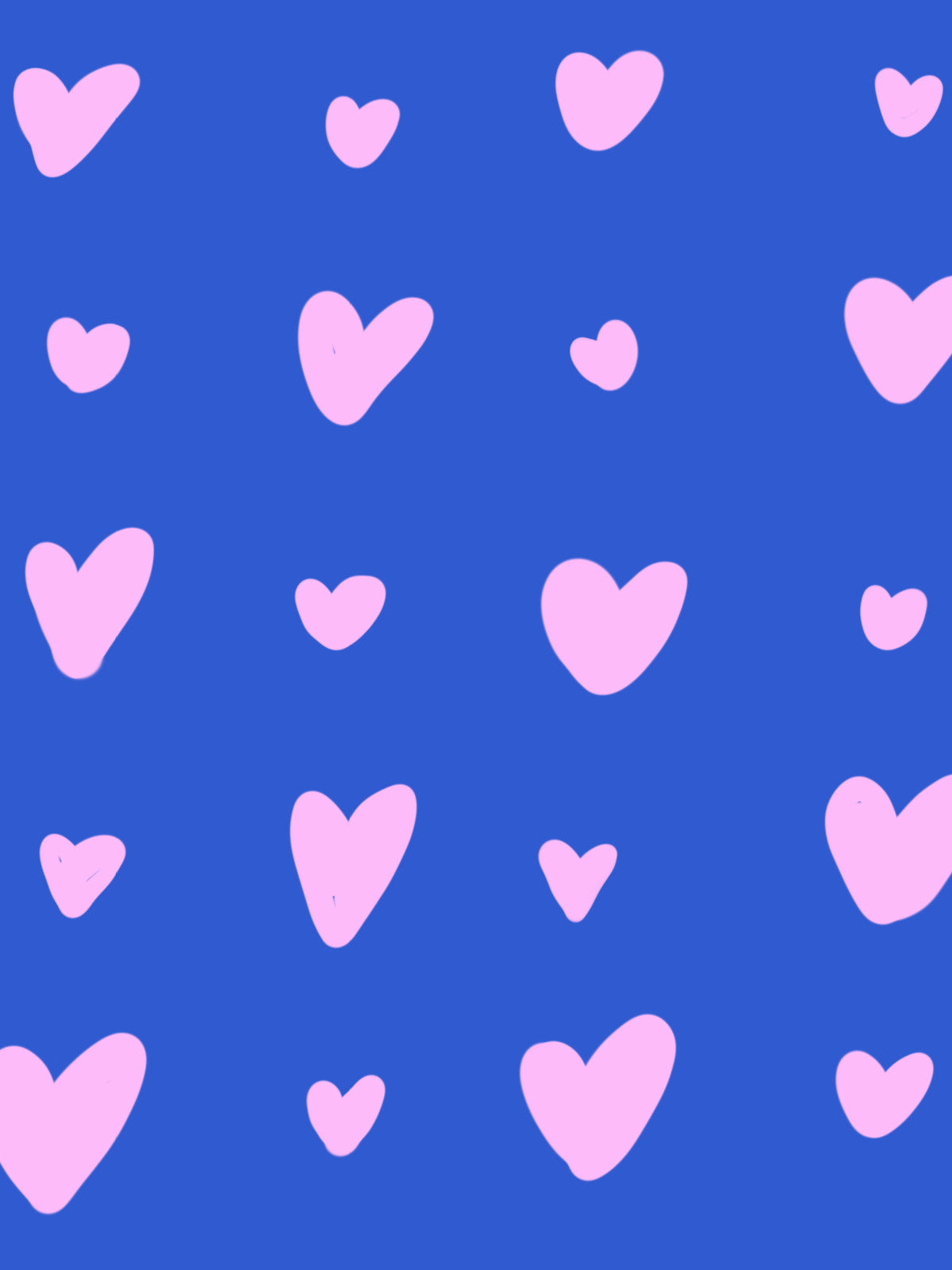 Is Koh your love language?
Share the love this Valentine's Day
NO ANIMAL TESTING
ECO CERTIFIED
ALLERGY FRIENDLY
KERBSIDE RECYCLABLE
NO SMELL
NO NASTIES
REFILLABLE
PLANET FRIENDLY
TREE PLANTING
Will you Koh out with us this Valentine's Day?
Gift your favourite loved ones a Koh-ute Valentine's day card with a very special $25 discount so they can get Koh-ing too! 
1) Choose your favourite card
2) Download & print, email, screenshot or just copy the discount code
3) Share with as many people as you like!
T&Cs apply. New customers only*. Hurry, codes expire 19th February at 11:59pm AEST
Choose your favourite card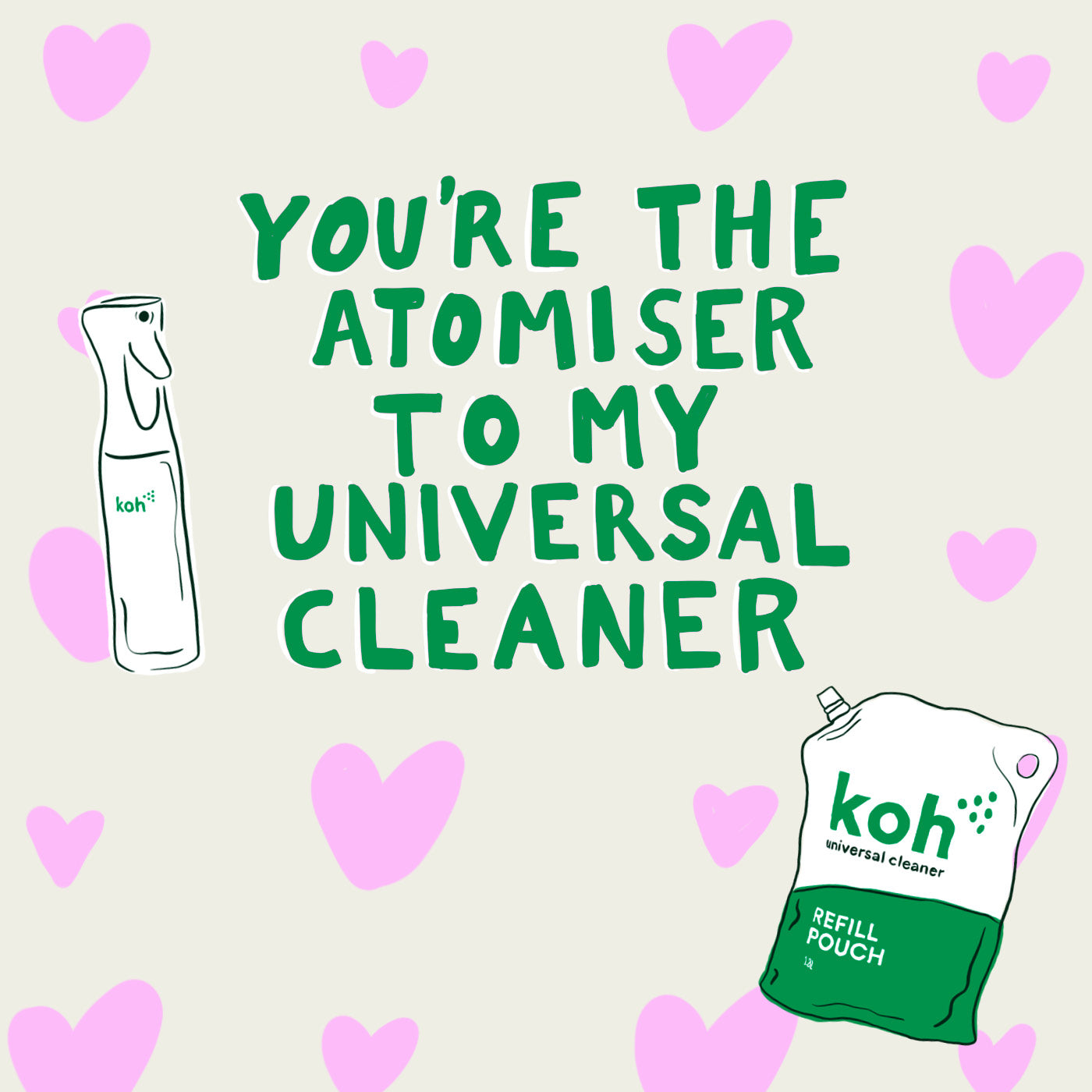 You're the Atomiser to my Universal Cleaner
Share the love this Valentines Day.
$25 off starter kits for new customers
Use code: LoveKoh25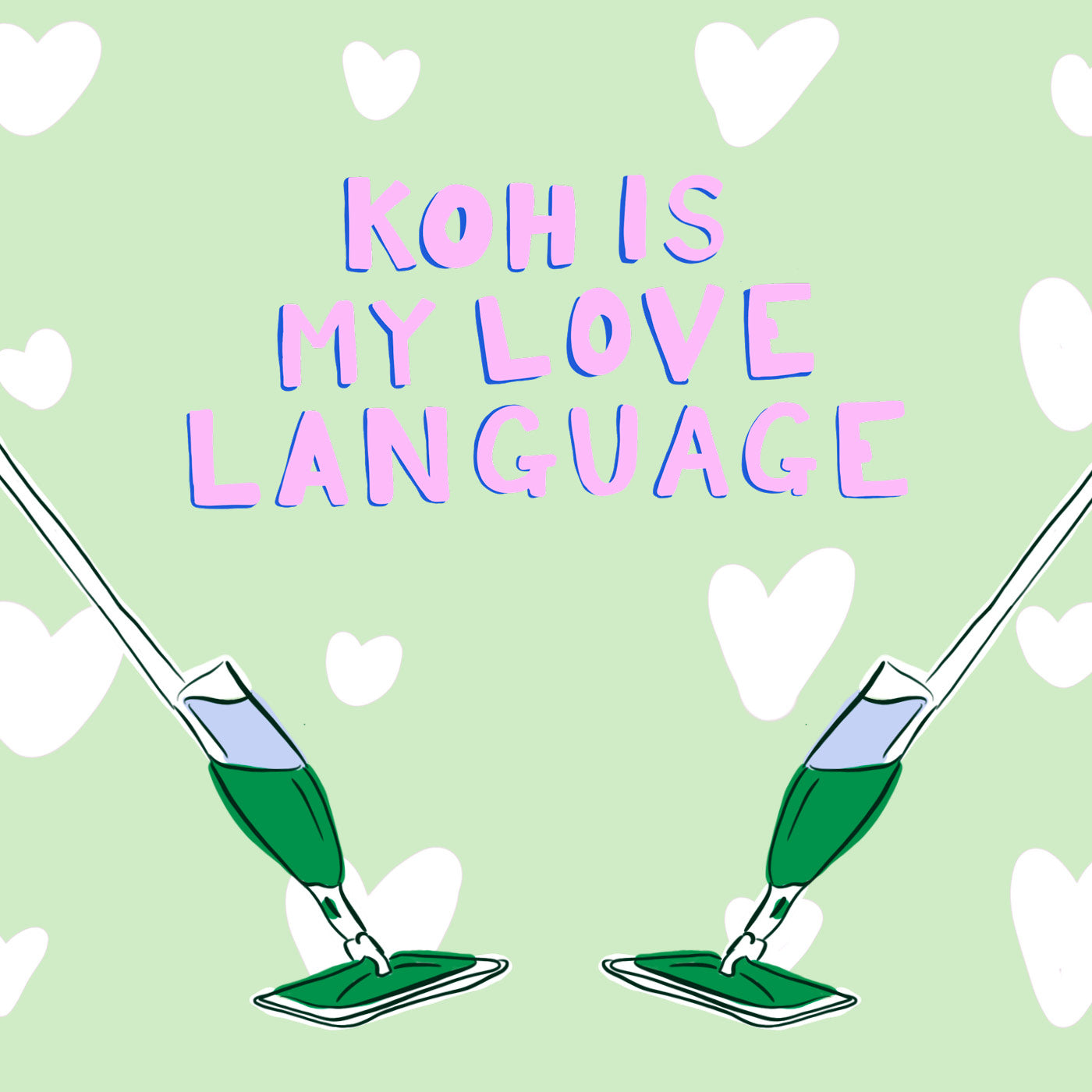 Koh is my love language
Share the love this Valentines Day.
$25 off starter kits for new customers

Use code: LoveKoh25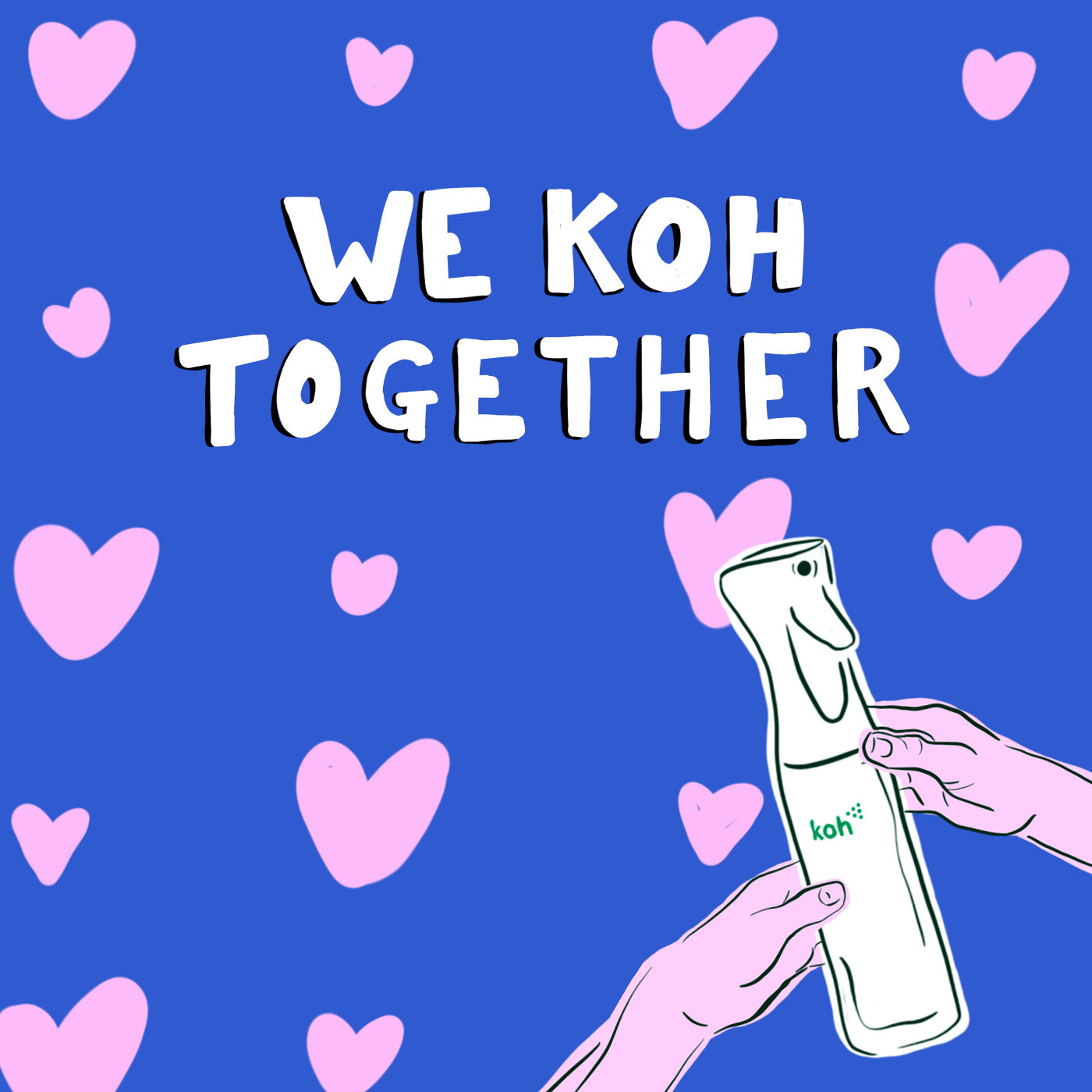 We Koh Together
Share the love this Valentines Day.
$25 off starter kits for new customers

Use code: LoveKoh25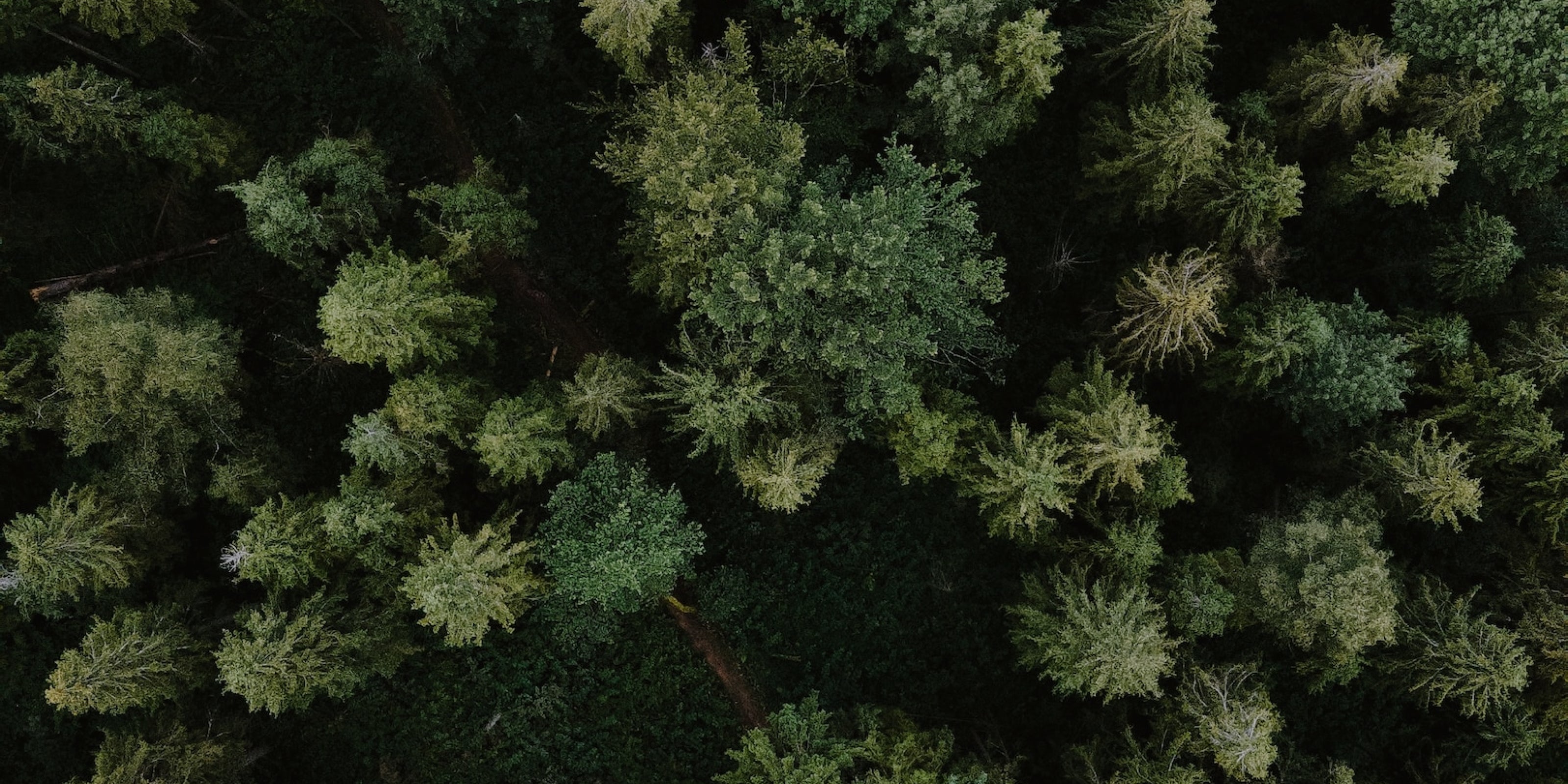 Help us give our planet some love
We're doubling our love for the planet by planting two trees for every order placed between now and Valentine's Day with the goal of planting 20,000 trees through our partnership with Eden Reforestation Project.
Shop Starter Kits
Thousands of happy customers..
90,000 + reviews with a 4.7/5 average rating
Absolutely amazing product
As it is vegan and cruelty-free, this is the only product that I purchase now. And the mop is the best I have ever used. Moreover, the customer service is just outstanding.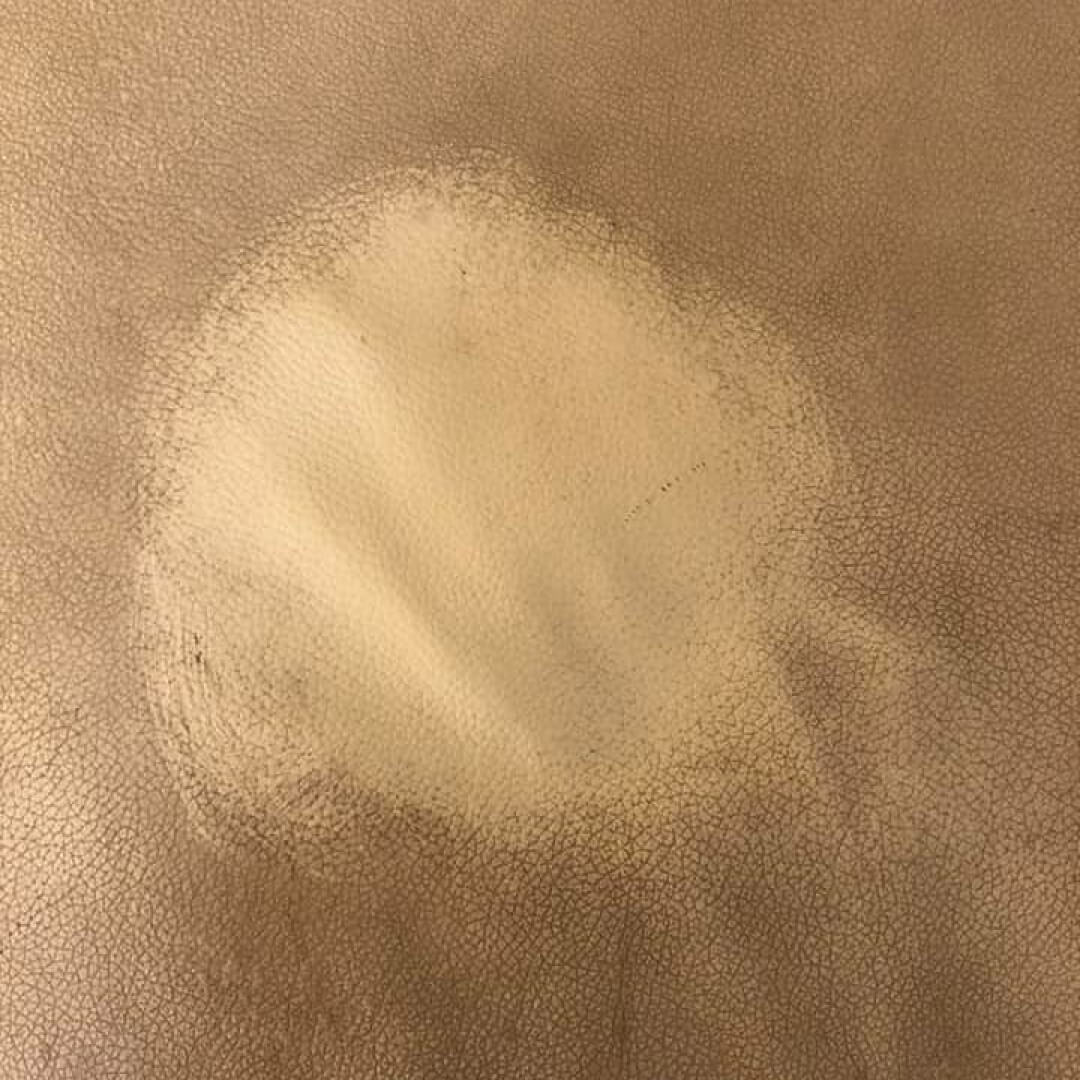 Well I'm amazed. Really does work!!
Thought I'd try an old couch sitting in the shed. Attached pic. Wow. Warning though... Will cause cleaning frenzy which in turn will lead to organising leading on to decluttering..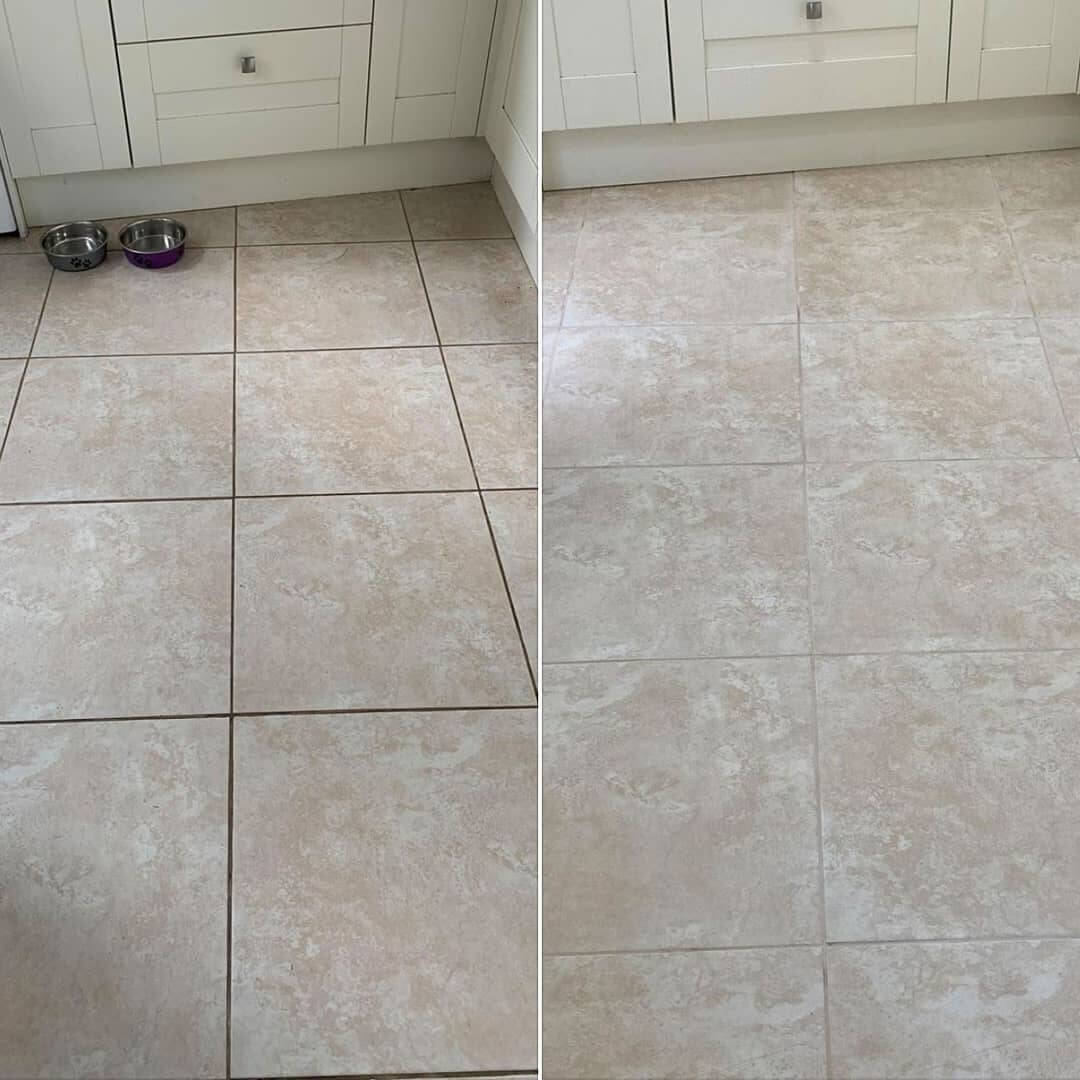 Thanks Koh! I'd forgotten what colour the grout should be! 🤦🏻‍♀️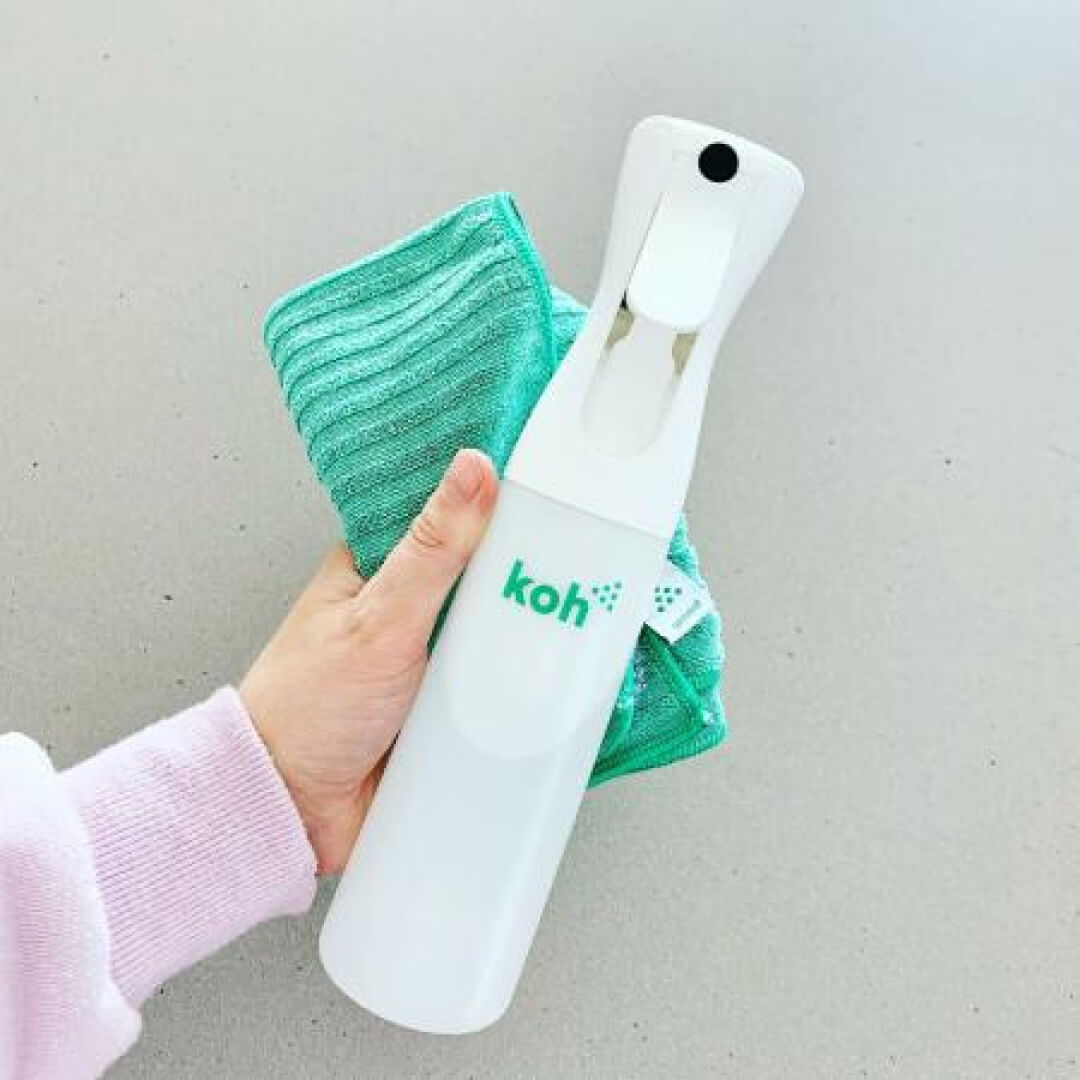 Low tox is a win 👌🏻
I do a lot of cleaning as we all do and the one product I have found to leave my kitchen benches streak free is koh. It's an amazing multi purpose spray which can be used all over the home..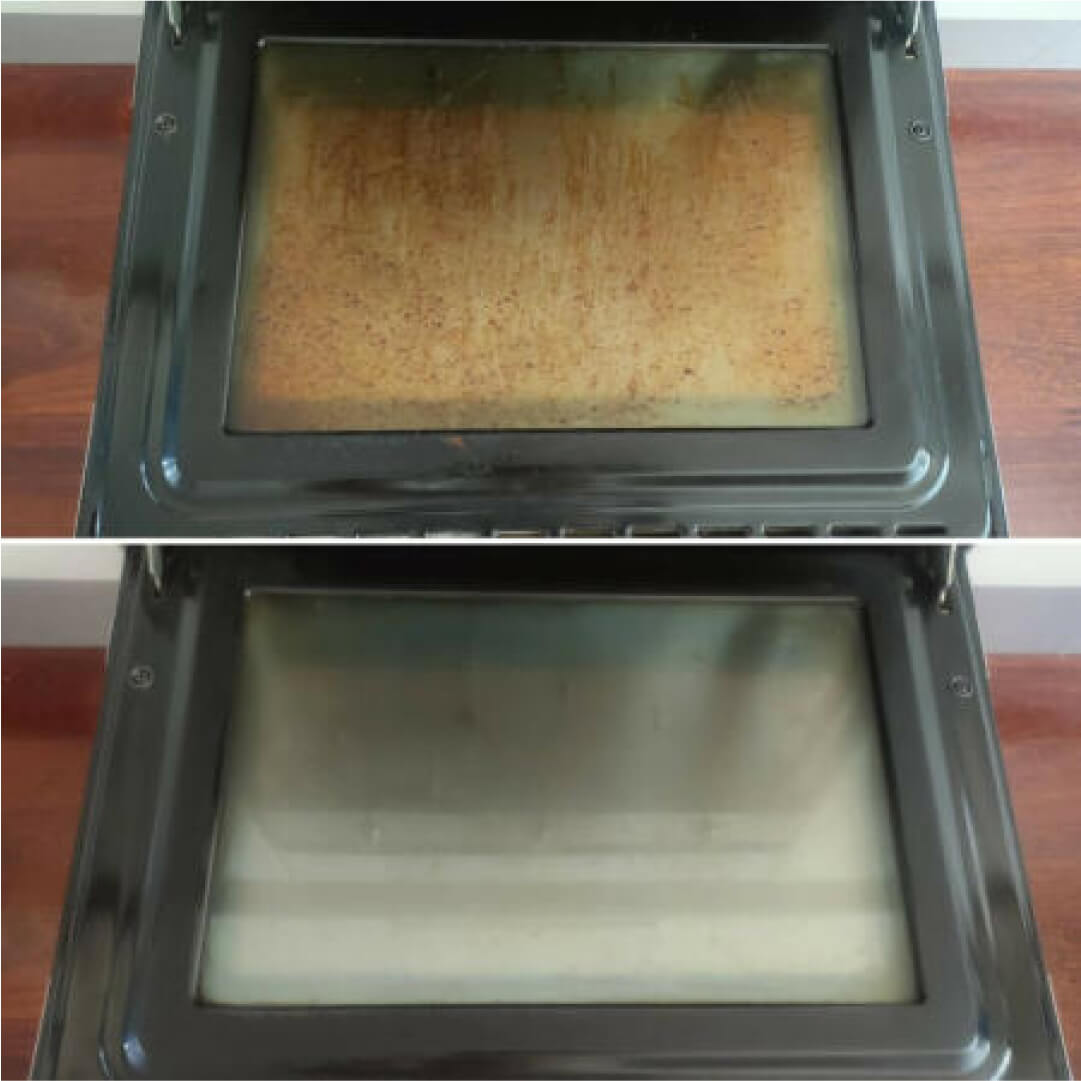 Super Satisfying 😍
It's been a while with the before and after pic.📷
#koh #diamondsponge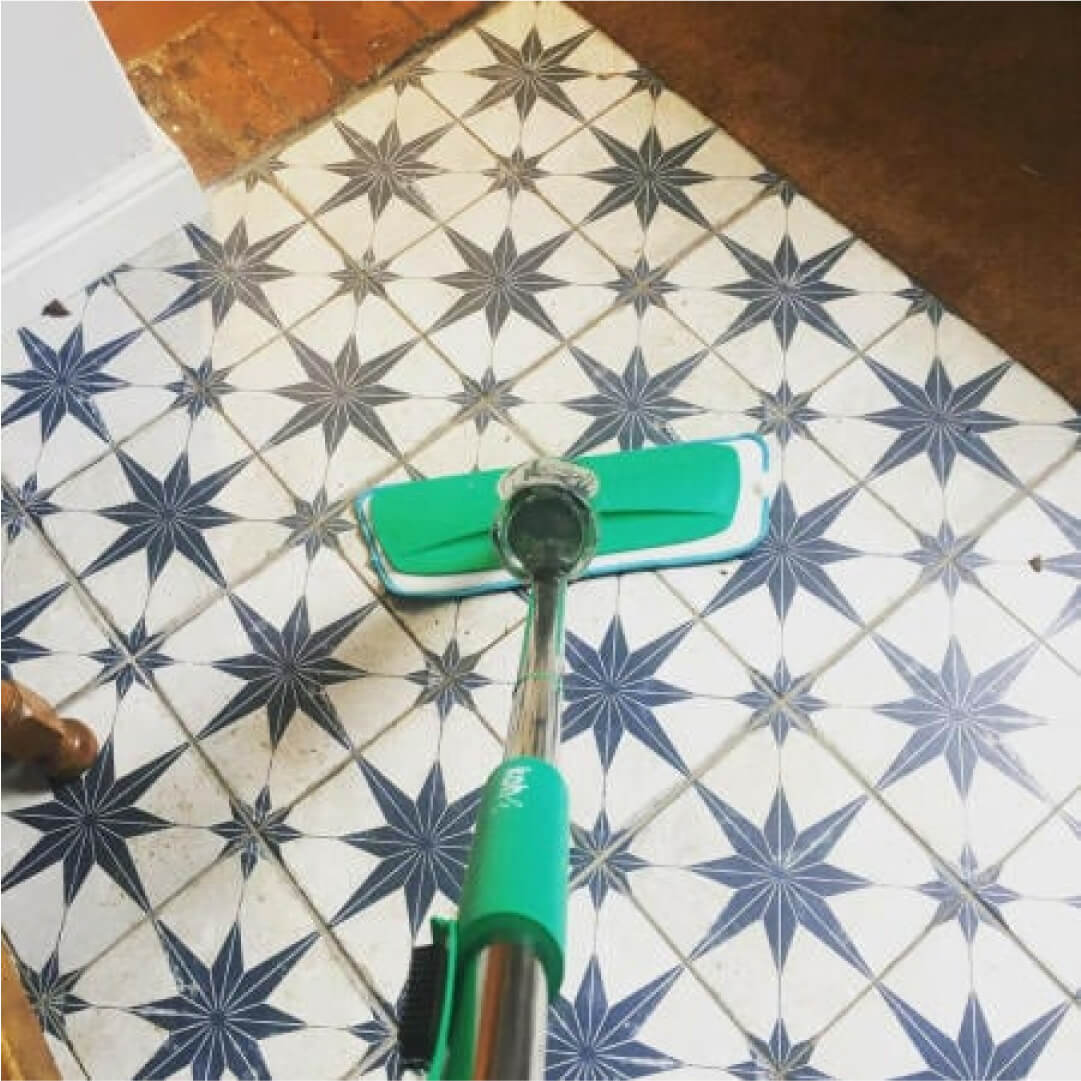 Loving our new spray mop!
Loving our new cleanedbykoh spray mop! Using zero nasty chemicals, it provides an excellent clean for all floor types !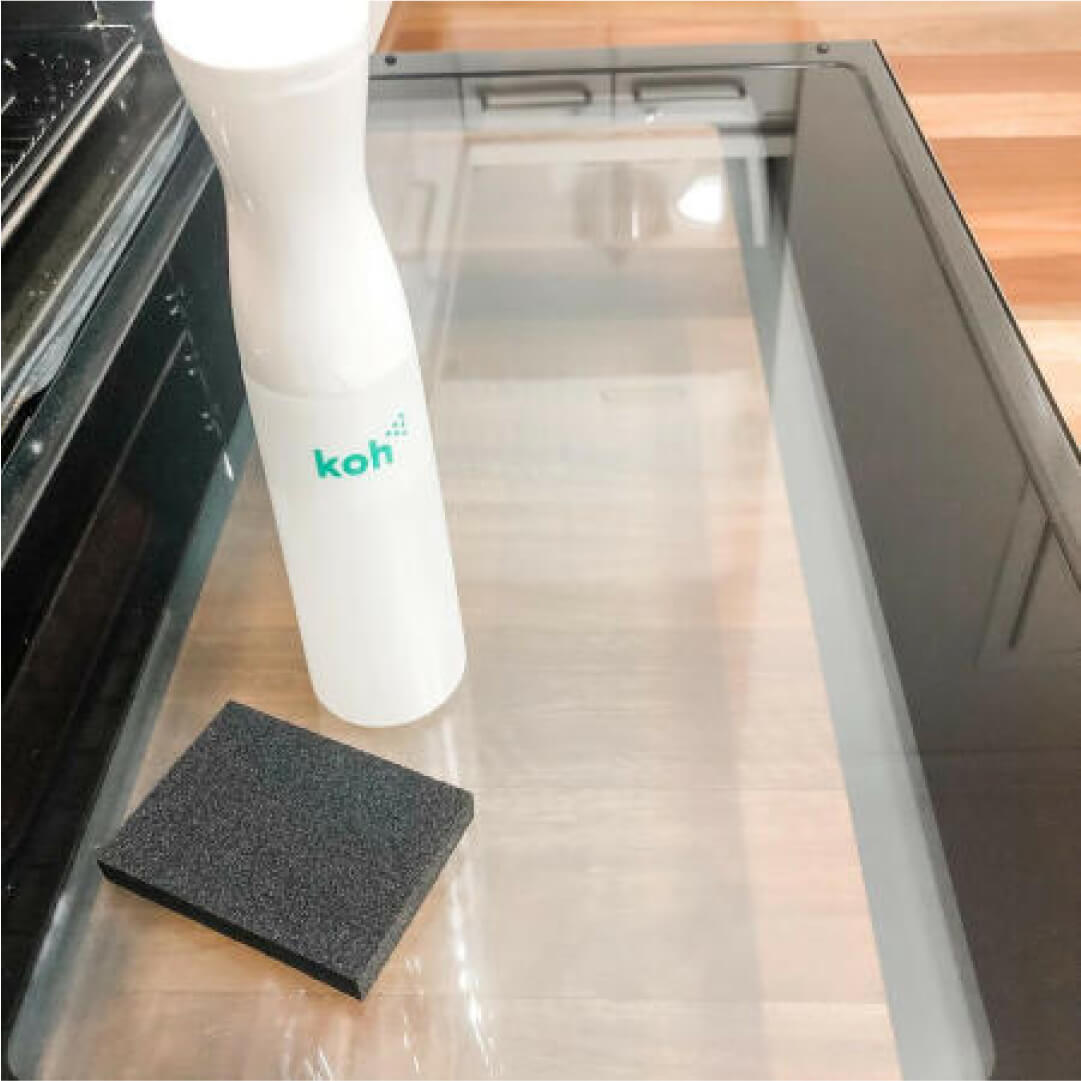 I'm now a believer!!!
Not one to clean the oven glass often…well EVER to be honest 🙈🤣 yes I know gross gross gross. BUT today this happened and years of grime gone in 10 minutes! 😱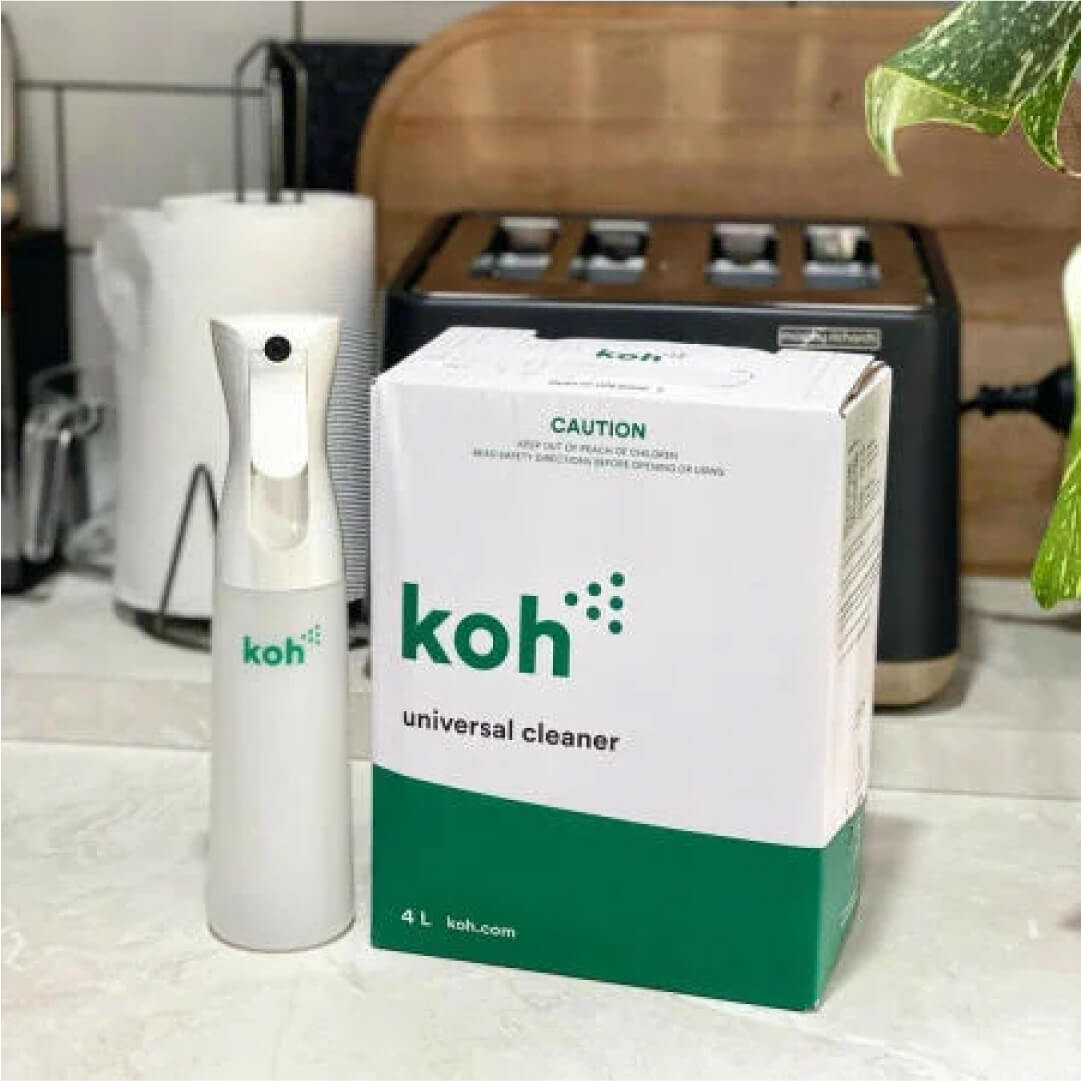 K O H 💚
We have been using koh for the last 4 years and we cannot express enough our love for this product! We use Koh universal cleaner in every room of the house!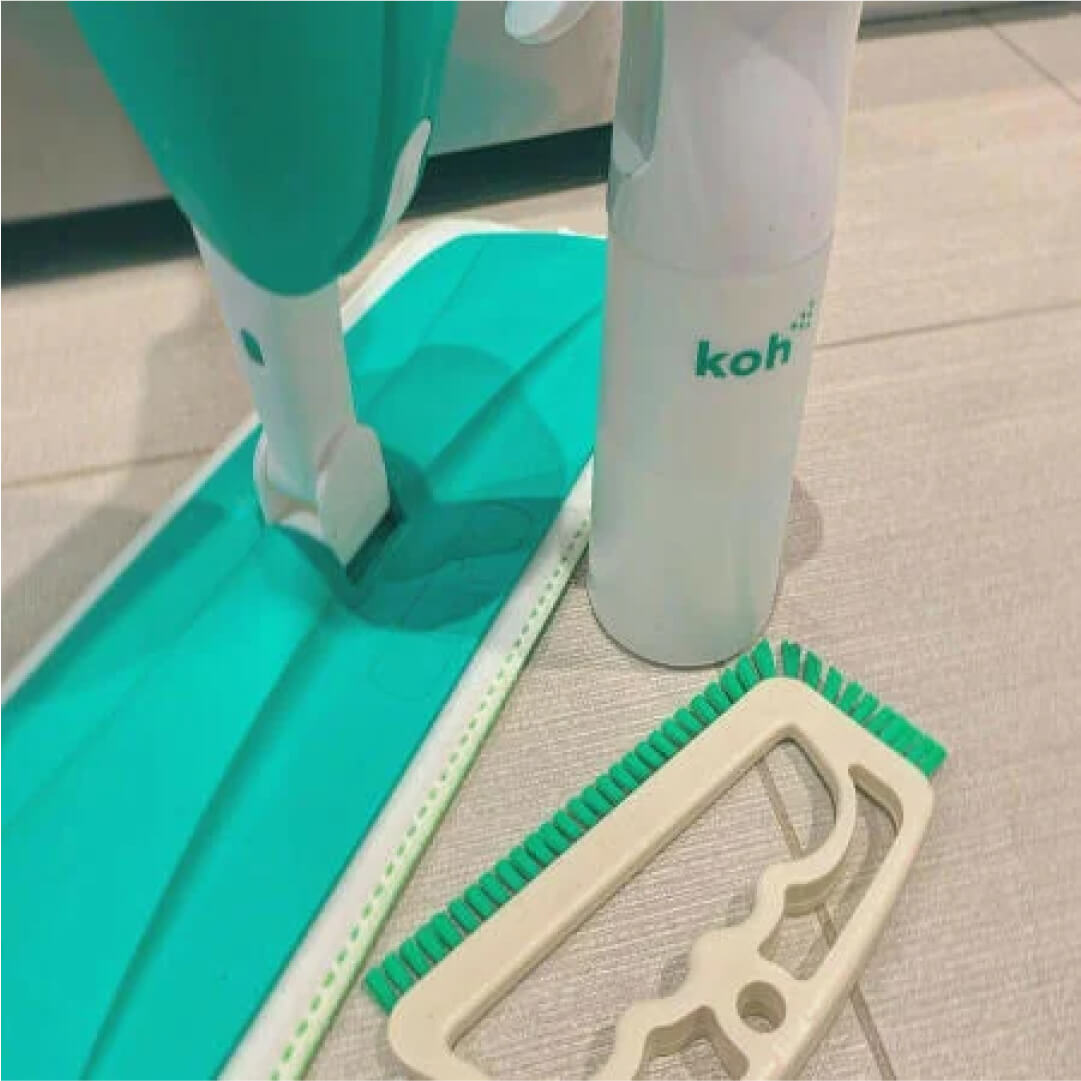 I just love this stuff.
A long time ago when I was cleaning the bathroom with bleach, I got really sick from the fumes. So I when to look for something that cleans well but doesn't smell and I discovered koh..
Our Certifications

GECA Certified
GECA's ecolabel provides an independent tick that our products and services are better for the environment and reduce the impact on human health.

Sensitive Choice
Products that carry the Sensitive Choice blue butterfly have been reviewed and approved by an independent expert panel that determines their potential benefit to people with asthma and allergies.

1% for the planet
1% for the Planet represents a global network of businesses, individuals and environmental organizations tackling our planet's most pressing environmental issues.

Australian made
Australian made and owned means authentic, premium-quality products that originate from our clean, green environment and that are made to demanding Australian standards.
* Discount codes valid for new customers only. Available on the Home Clean Kit and Complete Home Clean Kit only. Codes expire 11:59pm AEST on the 19th of February